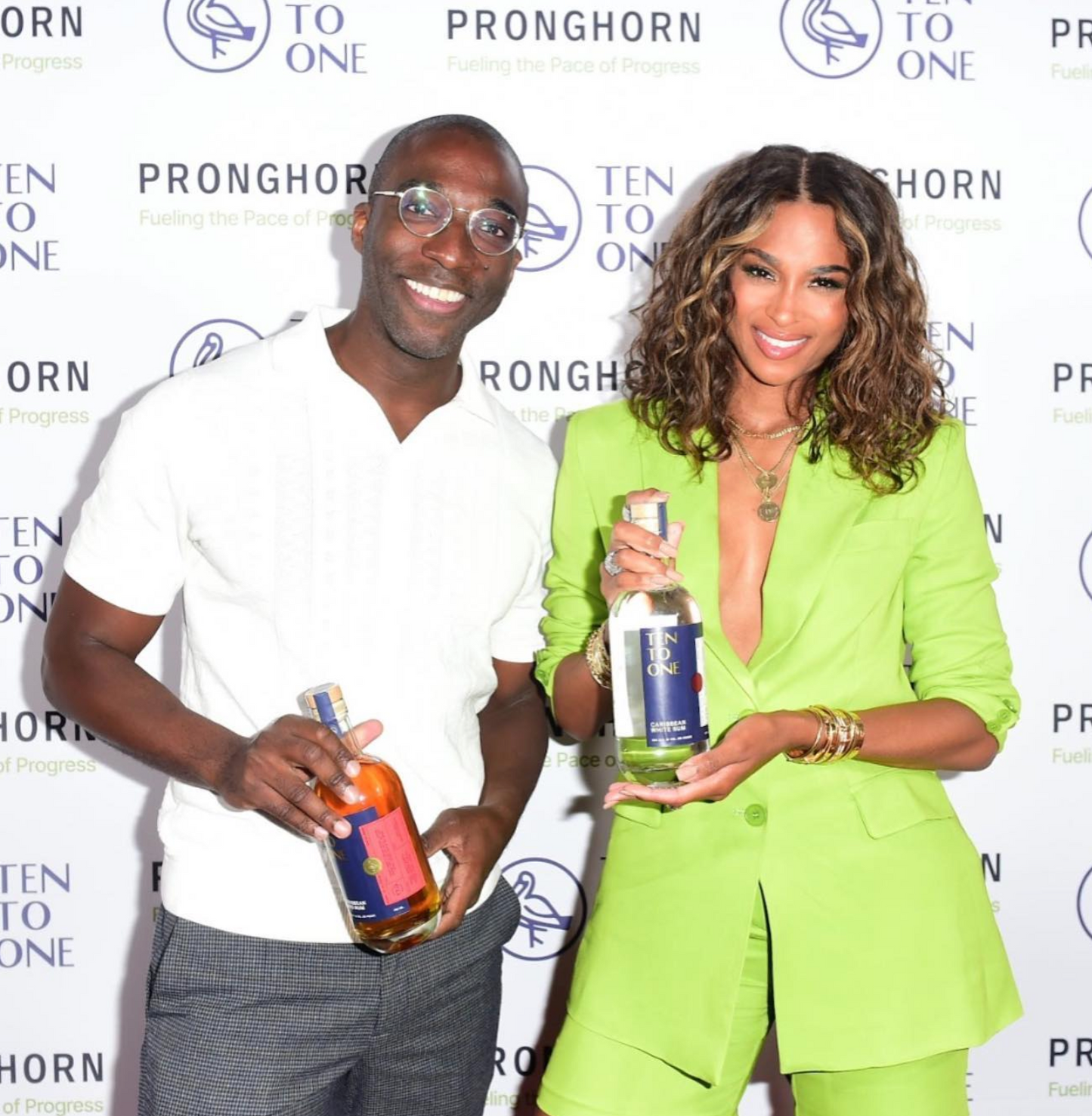 Marc Farrell & Ciara, Co-Founders
Trinidad-born founder and CEO Marc Farrell is an investor, co-owner, and director for Ten To One rum. 
Farrell, who left Trinidad at age 16 to study chemical engineering at MIT and then went on to become the youngest Vice President at Starbucks, founded the brand in 2019, with a focus on elevating the spirit and highlighting it's versatility, as well as modern Caribbean culture. The name comes from a quote from Dr. Eric Williams, Trinidad and Tobago's first Prime Minister when discussing the first Caribbean federation of 10 countries, said "One from ten leaves zero" — the idea that we are stronger together than apart.
Farrell recently joined forces with singer, songwriter and entrepreneur Ciara to spread the word about how to craft cocktails for everyday celebrations!